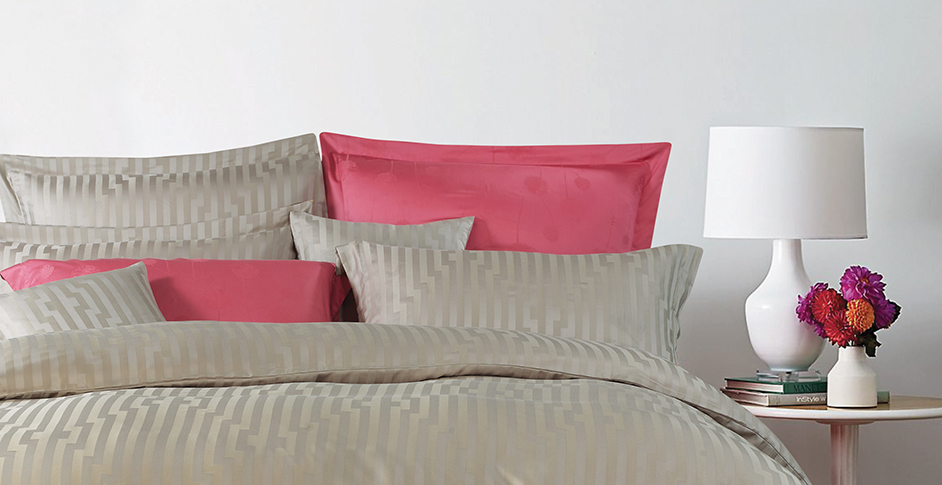 Something soft. That pampers the body and mind
Make your bed a soft and stylish sanctuary with our range of duvets, pillows and plain or patterned linen. From fine Egyptian cotton to time-saving non-iron options and pieces that will keep you cool when the weather turns warm, our range of bedding has everything you need to get a good night's sleep in style
---
CARTER COLLECTION
Boasting its high quality and extreme softness, Carter collection pampers you with good night's sleeps.
It comes with classic yet modern designs, adding a sense of elegancy to your bedroom.
TENCEL MICRO

Thread Count

900
CELINE COLLECTION
Inspired by the cosmopolitan lifestyle, Celine collection infuses a sense of vibrancy into your bedroom with its uniquely crafted designs and colors.
Its extreme softness transforms bedroom into a haven for you.
100% Cotton Sateen

Thread Count

700
KENDALL COLLECTION
Kendall collection showcases the mixtures of sophistication and simplicity, making a perfect visual blend of two contradicting elements.
Its fiber fineness provides luxury touch that you would indulge in for the whole day.
TENCEL MICRO

Thread Count

900
SANDRA COLLECTION
This printed collection displays modern art technique which is bold and easy on the eye.
Enliven your room with patterns and indulge in the functions of Supima® cotton.